As I'm sure that everyone I've spoken to over the last three months or so are aware, I know exactly what the 'unknown song' is I'm sure you can scroll down/up a couple of posts if you're really completely unaware. Anyway, finding out what is it, and owning a physical copy are two different things, especially when it comes to library music. As luck would have it, a copy turned up on ebay, with those three magic words… 'Buy it Now', I SHOULD soon be the proud owner of the CD for a penny short of £7. It's considerably cheaper than getting it shipped over from Croatia, or Italy, which is where, at the time of typing, the only two copies exist on Discogs.
Yes, I'm 100% sure that the CD will appear cheaper on ebay at some point. No need to point it out. I'm just happy that the only copy I've seen so far looks like this, and it belongs to me…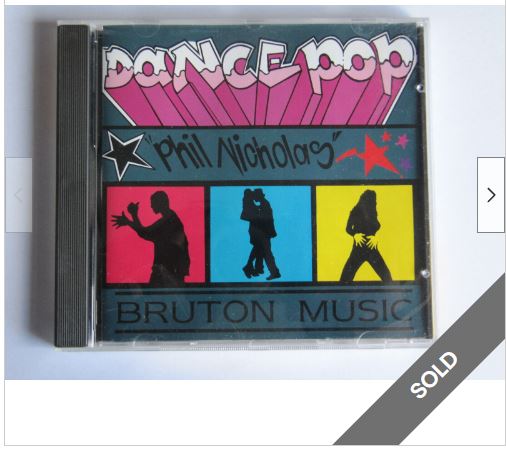 Yes, I'm fully aware that posting this is entirely tempting fate, and the postal service is going to swallow it up, never to be seen again. I, for one, wouldn't be surprised in the least. The things that have gone wrong for me in the last few months since the dscovery of 'The Unknown Song', are, quite literally, staggering. It's like that moment, on 5th September, of me discovering that song was some type of 'pinnacle' in my life, and since that moment, some cosmic being turned my dial all the day to 0. Of course, that's bullshit, and everything has of course just been a massive coincidence, and all of this shit would have happened if I'd have held up my phone and Shazamed the unknown song one more time, but still.
Obviously, I don't really talk about life stuff on here anymore, but if I did, there'd be several pages of stuff. Certainly enough to bore you all senseless with. Anyway. This took a much darker turn than that I was intending, so, the next post will be when the CD arrives!