2017 has seen a lot of change. Normally, I'd do a review of the year, month by month, but seeing as the entire time between August and mid-December was lost to a foot problem, I don't think there's much point. Instead I'll look back at some of the things that were around at the start of the year, but have now been confined to history.
First off, we'll start off with a sad personal one of mine…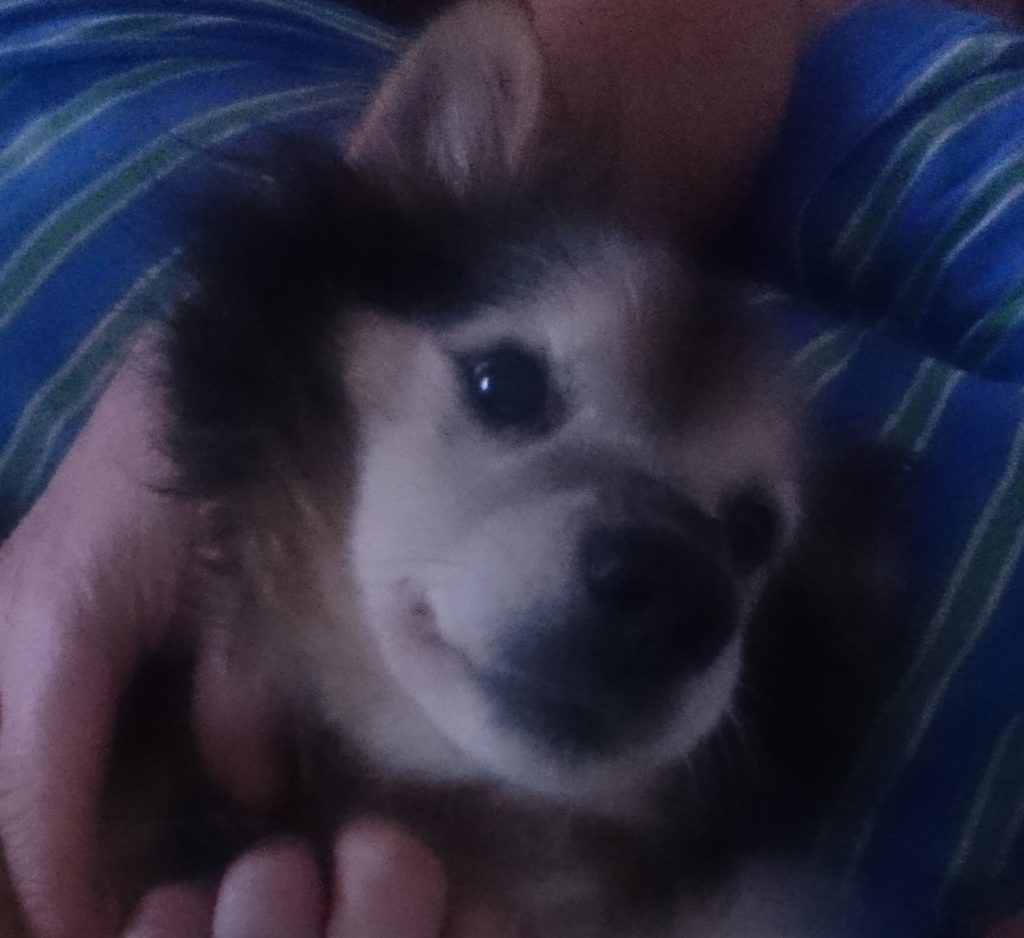 I found it too difficult to post about on here at the time, so I didn't, but back in the summer, we lost Sam, or Samson go give him his full name. On the 19th July at the ripe old age of 18, he made his final journey "up the coast road", to join his sister in Doggy Heaven, where she can once again try to mount him, and they can both hide rotting bits of meat under the sofa for the rest of eternity, and he can lie at the top of the stairs leading to the pearly…. dogflaps (?!), and wait for someone to trip over him in the dark. Six months have passed, and I still instinctively pause at the top of the stairs to make sure I'm not going to step on him!
BATCHELOR'S MILD CURRY SAVOURY RICE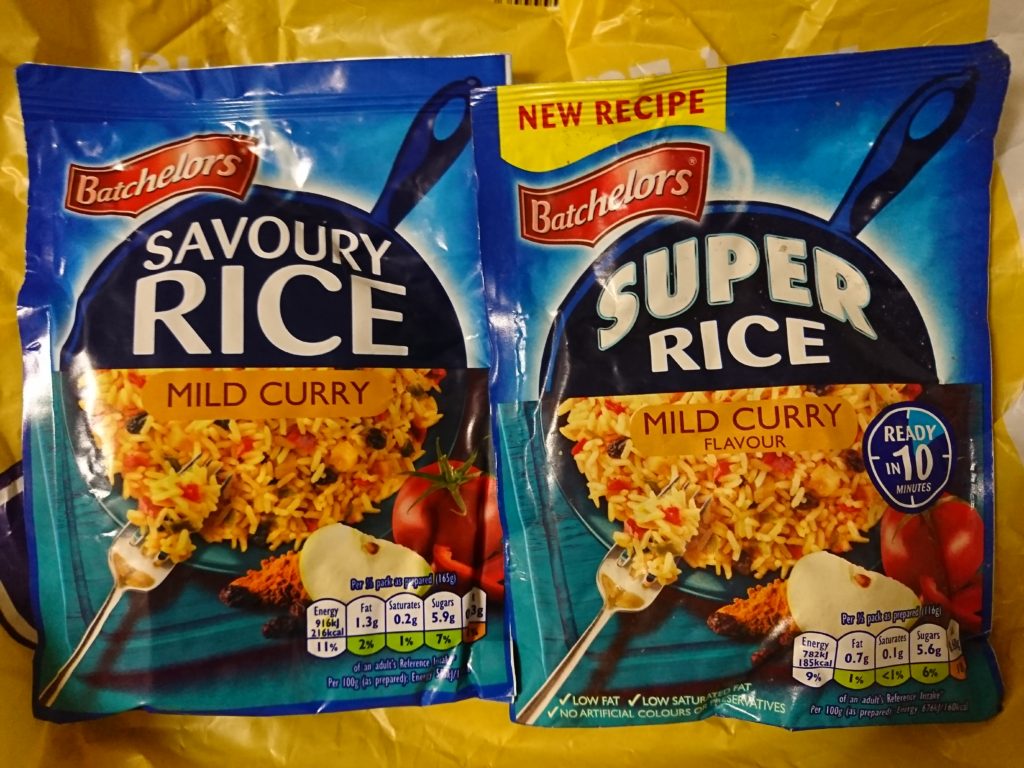 I had intended to write a blog post addressing my dismay at the discontinuation of Mild Curry Savoury Rice, to be replaced with "Super Rice", but I never got round to it. Although the two look very similar, to me, there was a world of difference.
I have been a fan of the Savoury Rice variety for as long as I can remember. In fact, here's a photo of me, at Sandy Bay, demolishing a bowl of the afore-mentioned rice-based snack…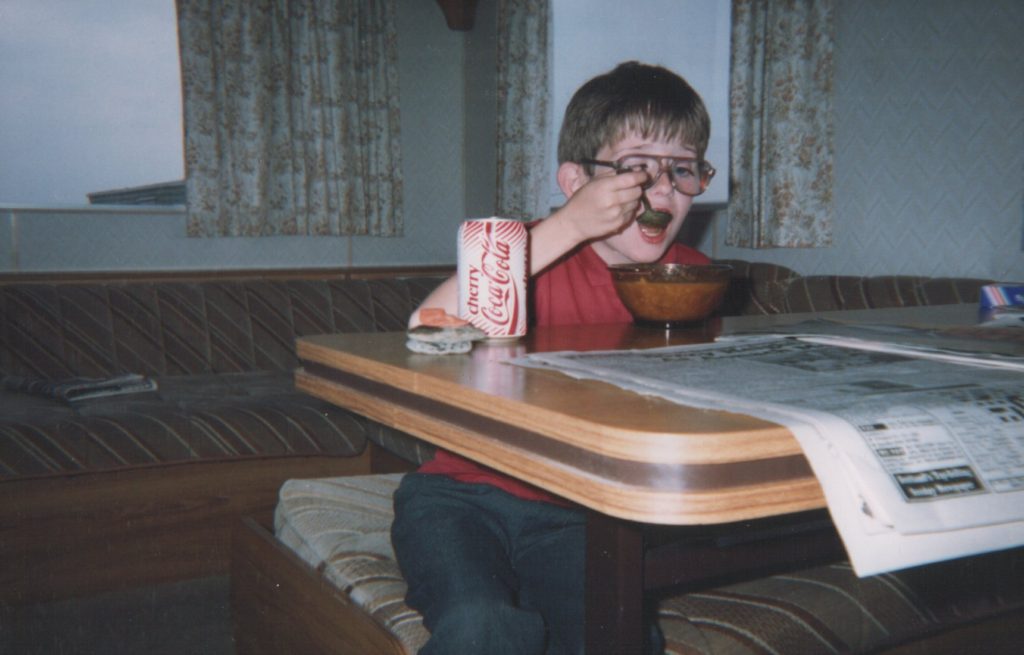 Judging by the look on my face, you can tell I was enjoying it. Or maybe I just looked that way as a kid, who knows. Anyway, this remained in the very small repertoire of foods I'd actually eat as a kid.It survived with me, throughout my teens, 20s, into my 30s. OK, there'd be times where I wouldn't have it for months, even years, but at the back of my mind, it'd be there.
Unfortunately, it was a recipe that "Bachelors" tampered with from time to time, making a pouched "microwaveable" version, for example. These didn't last long, and eventually went back to the dehydrated backet variety.
Fast forward a few years, and I noticed they'd changed the branding. It was now "Mild Curry Super Rice", and instead of taking 15-20 minutes to cook, it took 5 minutes. Well, I'd be interested to see what it was like. Aaaaaaaaand, I hated it. The newly formed rice was stodgy, the flavouring stuck to the side of the pan and turned black. It was overall, a disappointing mush, and it contained the scourge of all these types of products… dried peas. Every time I see then I just have to ask why they even exist.
It turns out miracles happened, and I found a shop in the town centre that still stocked the "Savoury Rice" variety. It was still the old recipe. Longer cooking times, no dried peas. A tear of happiness rolled down my cheek. This remained the case for a good few months. Both varieties lived their separate lives.
Then, my foot happened, and I was unable to attend the town centre for a couple of months. I went to stock up, only to find… yes, you've guessed it… "Mild Curry Super Rice". I fell to my knees, clutching my head. A part of me had died. A huge part of my culinary life was at an end. I hadn't been this devastated since Birds Eye discontinued their "Boil In the Bag" curries some time in the mid 2000s.
All is not lost, however. There appears to be another change to the recipe, and dare I say, it's "acceptable". The rice isn't at bad, and the flavour is adequate. If you put those two packets together though, you'll notice the values in the health thing are different. Changed recipe, or smaller packet? I shall investigate further.
THE APPRENTICE
If, for some reason you haven't watched it and intend to, then skip this secion as there'll be spoilers.
Wow, what was that all about? This was by far the worst series I've seen it. Normally there'd be some people who you want to see do well, but no, not this year. I hated all of them. And then, that end? Both of them got the bloody money. A grand anti-climax to an utterly depressing 12 weeks of television. After this years' disappointing show, I'd be interested to see if they completely reshuffle the way the show works, or even abandon it completely. Either way, I'm not sure I'll bother watching.
I'd attempted to write more on this, but everything I typed just turned into a long, rambling post about nothing, so I'll just leave with wishing you all the best for the last day of 2017, and if you have a birthday in 2018, then have a happy return.
See you in 2018!