Following on from my absolute disaster yesterday, I almost never put a bet on today. If I didn't have bad luck, I'd have no luck at all.
Still, if you want to flush a fiver down the toilet, without the effort of going upstairs, you can't go wrong by putting a bet on these…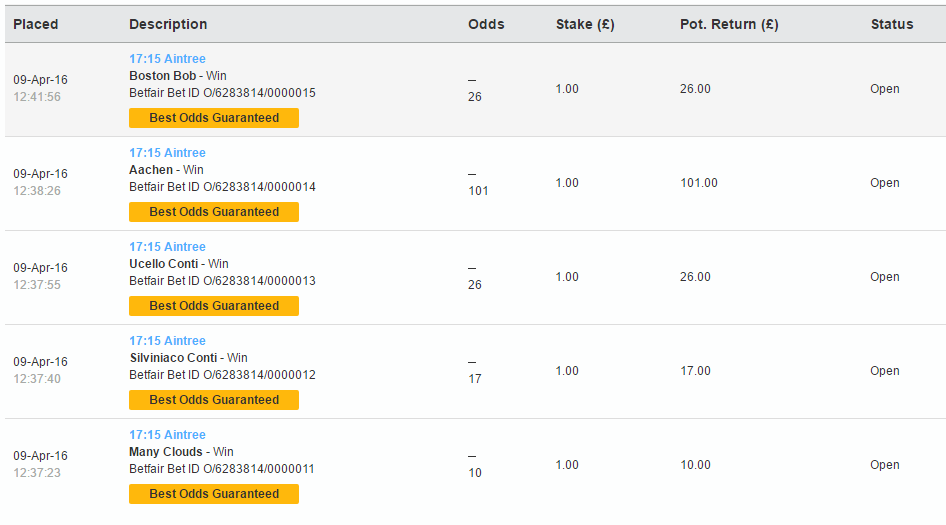 Good luck! You'll need it!
UPDATE: If you backed any of those, even each way, you'd have came out penniless. Oh well. Here endeth my Aintree updates. And now, back to stony silence for another several months while I think of something to post about.