Well, OK. I can't exactly class what I do on this blog as writing, but I'm doing it anyway. It seems over the last few months, the part of my brain that converts the thoughts in my head into "words" (some of them, admittedly made up), and then down my arms, to the fingers, finally onto the inky blackness of my keyboard, has been playing up. I've had loads to write about despite the fact I've been on the dole, but every time I sit and start typing, I get about three lines down, the whole thing turns to shit, and I end up with yet another barely-started entry in my "drafts" folder, helplessly waiting for the precise moment that the mixture of caffeine, sugar, and quite possibly alcohol, finally kick that part of my brain into gear, and the words cascade into this blog, like some weird form of UTF-8 diarrhoeah.
So, let's start off by stating the obvious. Both of the people who read this, have found out through Facebook that I do indeed have a new job. It starts tomorrow, and yes, I'm as shocked as anyone.
That's the last I'll say on it for now, as you should know what I'm like, for my infamous "splots". Basically, this is the sound of my arse imploding, after I get overly paranoid about what I say on here, and that my place of employment may very well be spying on me.
I don't know what I'm bothered about, if I'm honest. It's been a fact for centuries, that nobody actually reads a blog, and instead they just stop off to look at the purdy pictures. And that just goes to prove that in the world of social media, the humble blog doesn't really have anything to say anymore. You're probably not reading this now, you're just looking for the next photo, so I could go on from here and literally slag off every employer I've ever worked for, however, that would leave me without references, and that would be a bad thing.
So, admittedly, it's been since January since I last updated this site properly. I do apologise. February was pretty much a write-off. I had a chest infection that laid me up on the couch for a good long while. Pretty much the entire month, if I'm honest.
I really can't be arsed with a timeline of what I've been up to, places I've visited, that type of stuff. That's what I have Twitter for. I can, however say that I've been trying to further my education. Back when I initially signed on, I bumped into an old security guard who worked at Employment Palace. He informed me of a cabling course running in the grounds of HUFC. Hartlepool United Footba… etc. A trip to the job centre later confirmed me as being on the course…
Unfortunately, due to the job, I'm not actually able to complete the course, and this was pretty much the "fear" all along. I knew I wasn't going to be able to finish, as I didn't plan to be on the dole for 12 weeks. Still, I've left with some skills I never had before. Not many people can say they've done this…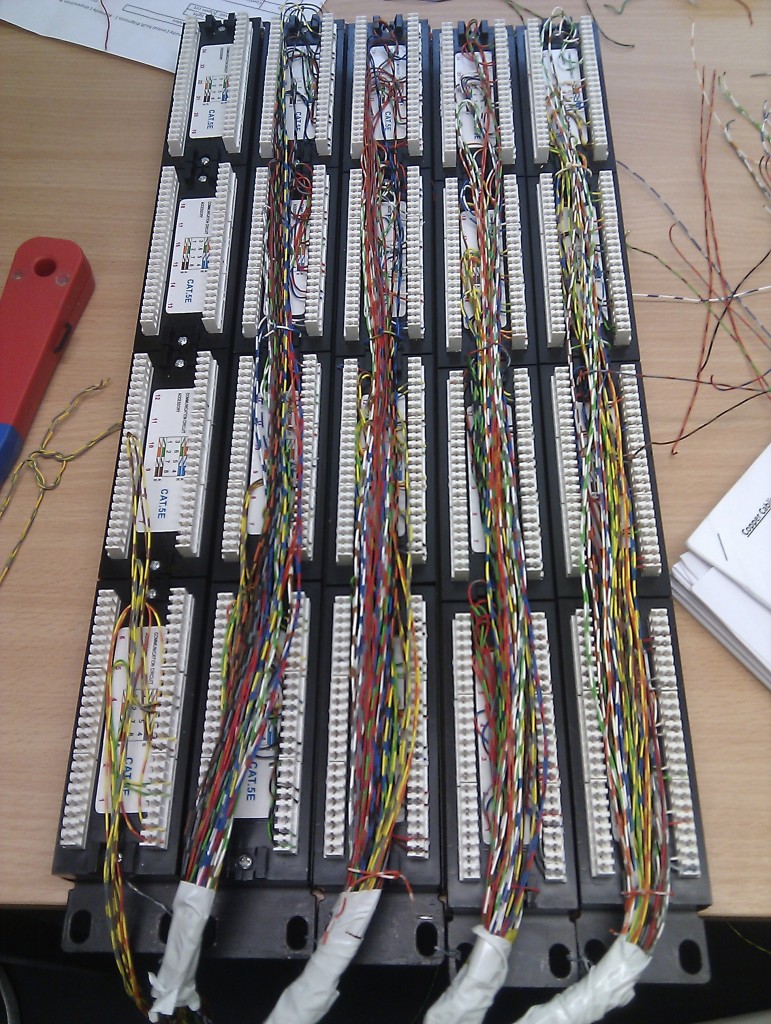 … and know exactly what each strand of wire does. The downside is now, that my head is full of absolutely useless anagrams which I'll probably never use again. "We Ride Big Yellow Vans" and "Be On Guard By Six". both refer to how you terminate 20-core cabling, and the colours of it. It was all genuinely interesting, even though I am usually shit at anything practical. for someone who could barely wire a plug, building a working RJ45 ethernet cable has got to be one of my proudest moments to date. Well, OK, that's a bit of an exaggeration, but yeah, still proud.
so, that course took up 12 hours of my week up. I have also been converting some of my old audio tapes to digital format. I can't remember if I mentioned I picked up a USB tape deck a few months back. Well, I did, and it's pretty awesome. It was spurred on, once again, by Chad. I'd got a bit drunk the other night and headed off to Youube. During my time there, I'd discovered that the demo version of one of my favourite albums, "Bridge of Spies" by T'Pau, not only had been released, it was on Spotify. Oh my word! Off I went to Facebook, to show my approval of this…
Me: I've just found a demo version of "Bridge of Spies". The first album I ever owned, despite it being on a C90, supplied by Chad Phillips. Recorded 2 years before the album's release. Every single track is a demo version. I'm up to track 3 on spotify, I must own this.
Chad: I have no memory of ever owning, copying for you or listening to this album. How do you remember all this?
Me: I literally grew up with this tape. As strange as it sounds, it's one of the most important pieces of plastic in my life. Remember when my Speccy broke, and you (or your parents) donated the C16 to the "keep Jamie happy" fund? I listened to this tape over and over again while games loaded. Probably something to do with the C16 having its own tape deck. The other side of the tape was even more important to me, with such classics on it as Status Quo's "In The Army Now", and Samantha Fox's "I Surrender (To the spirit of the night)".
I briefly wittered on about this very tape and album, back in 2008, which is when I first started to digitise my tape collection. Sadly, I have no idea what I did it, but I can at least provide an image of the tape.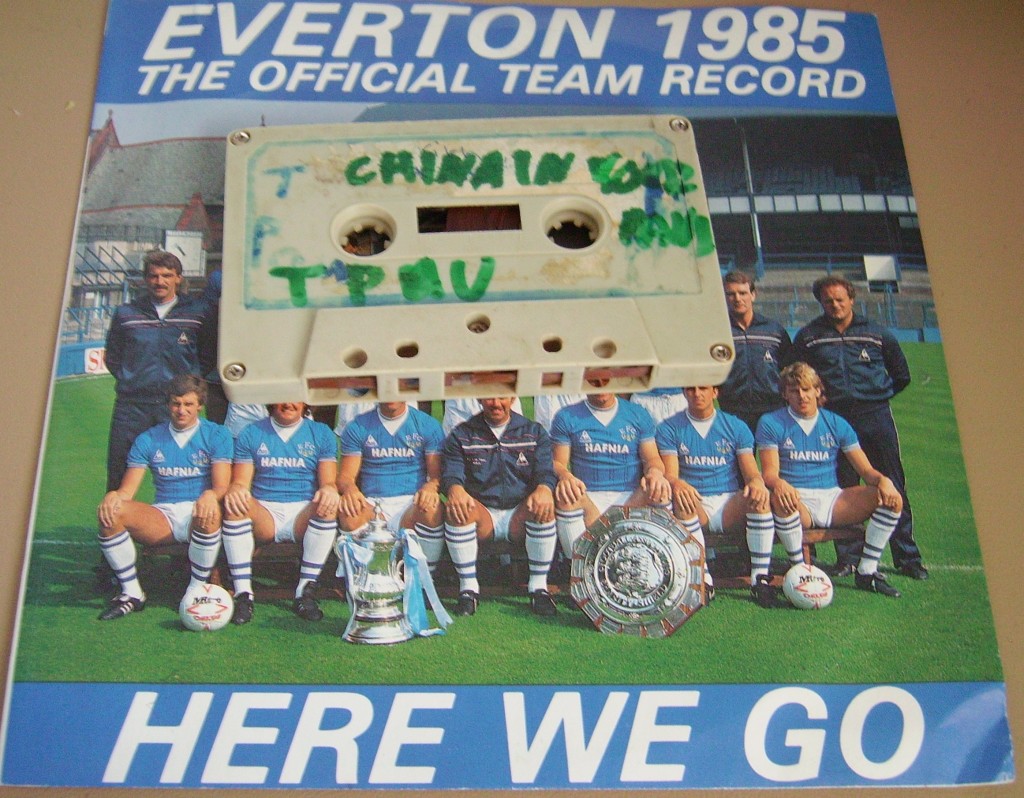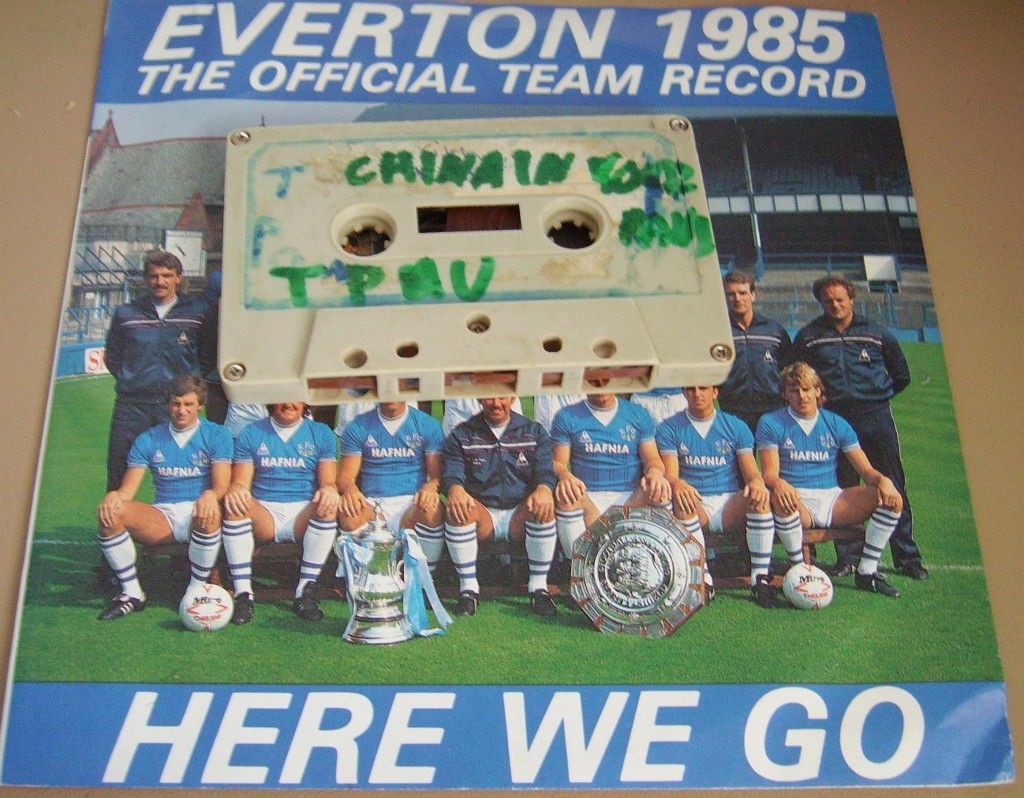 Er, anyway, enough about that tape, as there's been some classic finds… a 30 second clip of the afore-mentioned Chad, remixing the "Why Don't you…?" theme, involving exchanging Y-fronts for boxers…
Another, slightly more harrowing recording, is one I have absolutely no information on, except I'm on it, and I was possibly in school, in IT class. I was going to post an actual MP3 file of it, but it didn't seem right, seeing as I don't know who else is on there, so here's a transcript.
Person 1: Get off my computer NOW!
Person 2: Hey, Leave him alone!
Person 1: Get off me computer y' daft cunt, what did you do that for?
Me: Get off! Because I fucking did
Person 1: Did that hurt?
Me: Oh yeah, it did fully.
[recording stops]
Again, I have no idea why this 15-second recording exists, but it certainly leaves more questions than answers. I was never the most popular kid at school, so was I being bullied? Did I record this just to get evidence? Or was I being a twat, and had sabotaged Person 1's computer in order to gauge a reaction so I could record it for comedy purposes? why did I have access to a tape recorder in school anyway? The rest of the tape doesn't provide any other clues. It's all just music I'd taped off records.
I have yet to sift through them in any great detail, but when I do, I shall post some finding on here. And I might also keep you updated about the job.