My webhosts have informed me, that due to the size, and I assume, sheer popularity of the site (!), that they will be migrating my hosting from one server to another tomorrow!
If you notice anything funky happening with the site around that time, bear with it / me. Last time, I had to reinstall wordpress, left the install directory in place, and got the site hijacked within about five minutes. Oops. That won't happen this time. Saying that, There were a few problems last time there was a server move, as the database backup/restore didn't *quite* go to plan. That was a few years ago, so hopefully nothing untoward will happen during this transition. I'll post another message once it's all done and I've verified it's working.
Not that anyone's bothered. This is more of a post for my own benefit, to remember to start backing evenrything up, y'know. Just in case. And who doesn't like a good backup?
EDIT 18/01/2018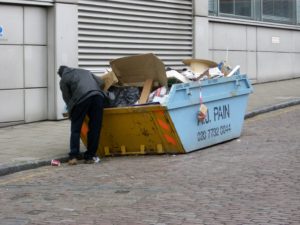 Well, the webhosts have informed me that the server move didn't go as planned today, and instead will take place tomorrow. A little bit of an annoyance, as it means I'll have to back the databases up again now. I mean, god forbid I can lose an entire days' worth of useless statistics that I'll never bother doing anything with anyway!
I blame Brexit.