I'm probably the last person to report on this, but I learned a couple of days ago that popular fitness app "Endomondo" will be closing its doors for good at the end of the year. Gosh darn it.
Both of of you that have followed this blog for any period of time, know that Endomondo pops up quite regularly, either in the form of a screenshot, or a batch of statistics about a particular walk. I've used it since I've had a GPS enabled phone, so you're probably talking about 10 years, and several phones.. I fired it up the other day, as I was about to record a (lockdown-sanctioned) pokemon walk, and was presented with this screen…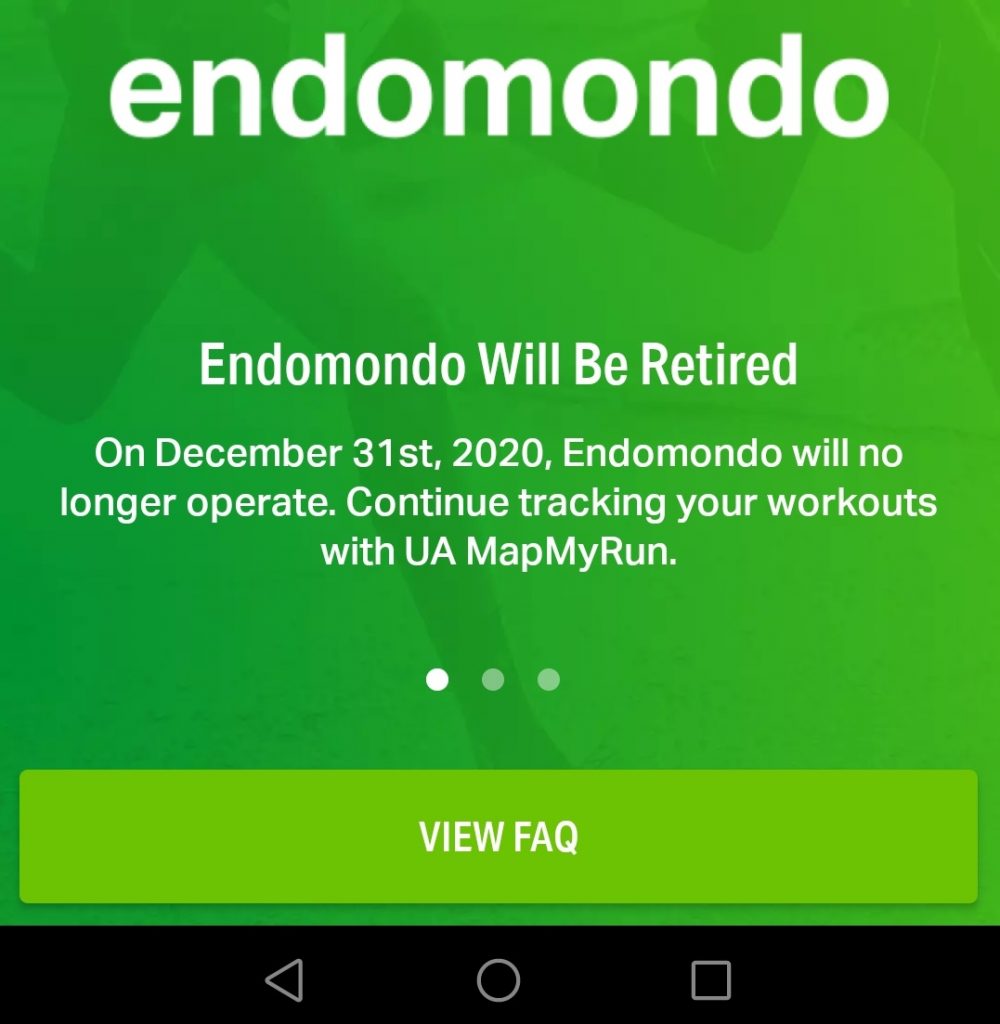 Ugh. As I mentioned, there's a lot of data on there which I wouldn't mind keeping, thankfully, they have a "Download My Data" function, so hopefully I'll be able to retrieve part, if not all, of everything that's on there.
Apparently, there's another app called "MapMyRun" which they recommend downloading, as you can see… Well, seeing as my running days are long behind me, I downloaded "MapMyWalk". I did a search for "MapMyWaddle", but it doesn't exist… whether the information generated by this new software is as intresting as Endomondo remains to be seen.