Another year older, and no longer in debt.
Yes, for the first time ever, I booked myself two weeks' holiday, and tonight is the last night so I thought it'd be fun to share with you what happened. Fun, being the loosest word I can use in this phrase.
Originally, I took the week off on the anniversary of my birth. Unfortunately, that day also co-incided with a trip to the eye infirmary, so this year, my birthday was literally a complete write-off.
And really, I can only think of one thing to type about, and that's a rather interesting visit to Stockton. OK, not interesting for most people, but for me, it ended up getting lost in the suburbs of the afore-mentioned Teesside town, and thank god it wasn't raining.
So, let me take you back a couple of weeks. I left work early November, with the thought of two weeks full of charity shop shoppin' and more CDs than you can possibly imagine. I have two main places to visit when I go to Stockton. the High Street, and the Daisy Chain charity shop, located on the outskirts of town, within view of the A19.
The morning started great. I literally caught the bus to Hartlepool's glorious town centre with seconds to spare. If my little legs hadn't carried me any quicker, I'd have missed it. And that would have been shite.
Right, so, anyway. Long story short, Teesside bus ticket purchased, and I get to Stockton nice and early. There's plenty of time for me to start raiding the charity shops, and I did indeed pick up a fair haul. "Tyne Bargains", a 2nd hand shop on the High Street also saw a fair chunk of my money. £3 for pretty much my own body weight in CDs. A couple from other assorted charity shops, and a highly disappointing visit to the newly opened "That's Entertainment" One thing that the festive season always brings, is a drought on the "49p" CDs. Those are the ones that don't have cases, and are literally a pot-luck of stuff. Completely randon, and I've picked up some absolute classics, though I'm sure I've rambled on about those before.
Most of the charity shops were plundered, except one, which lies on the outskirts of the town. It's more like a charity warehouse to be fair, and all of the CDs are 5 for £1.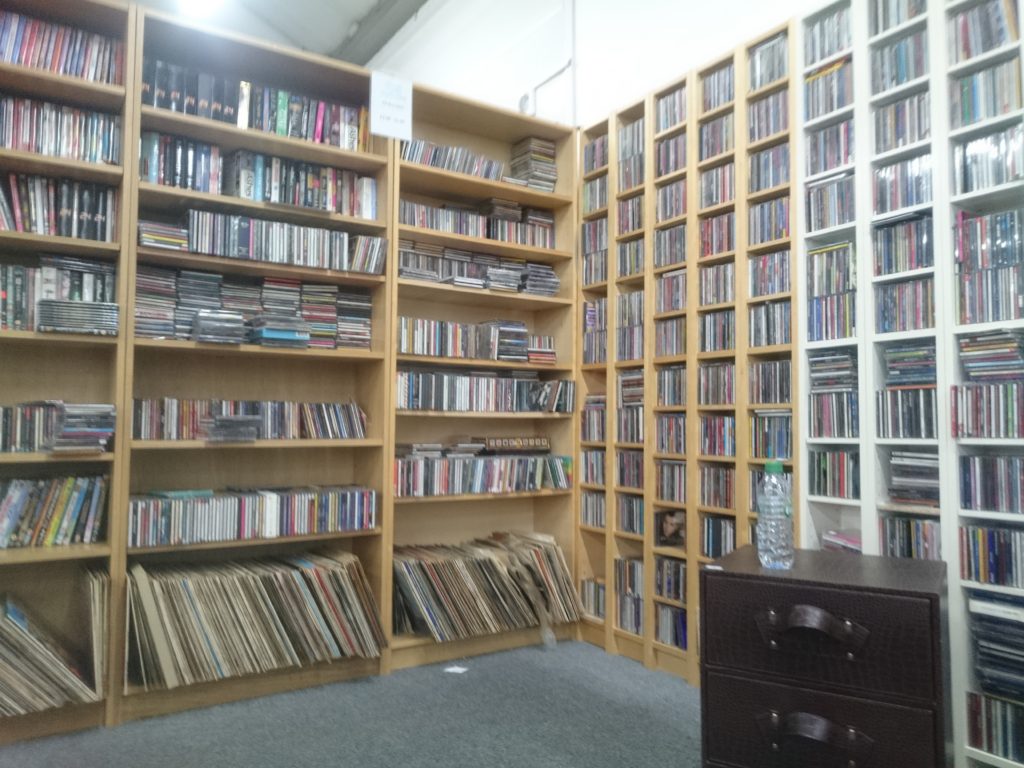 If I remember, I'll remove that caption. but look at them. Look at all of those CDs. I didn't even look at the records.
I successfully plundered the shop, and decided to get the bus back to Middlesbrough. Again, perfect timing saw the No. 13 bus to Middlesbrough turn up. Perfect!
Well, I thought we were going to Middlesbrough. Nope. All of the times I've caught the bus back home from Middlesbrough, I've learned that the 13 stops in the bus staation, but not in the direction I was travelling. As the stops went by, it dawned on me we weren't going to Middlesbrough, but deeper into native territory. I rang the bell, and got off, knowing I didn't have a clue where I was. Google maps wasn't much help. I waited at te bus stop across the road, and noticed there wasn't any timetable or stop number on this bus stop. What if the 13 didn't even stop here? Only one thing to do, and that was backtrack.
I walked down by what I hoped was the right road, to see an old lady stood at the bus stop.
"Are you looking for the 13, love?" she says to me…
"Er, I think so". I then explain my predicament in many less words than what I've used here.
"Ohhh, it's always bloody late. I've got to be at the doctors for half three, and…." I'd zoned out at this point. All I wanted was to head back to the bloody High Street, where I knew were I was.
"eeeh, well, I'm going to walk down and catch the 59… That'll get me as far as St James's…" I'd zoned out again. I offered to walk down with the old lady as she was currently my only link between getting home, or dying lonely in a strange town. I'm not sure if she warmed to the idea. After all, an out-of-towner walking with an old lady to the bus stop, what could possibly go wrong?
We'd walked about 100 yards down the road, she'd informed me to look out in case the 13 mysteriously turned up… and guess what, just at that point, it did. The next 20 seconds saw me comically running back up to the bus stop, frantically waving my hand for the driver to stop. I get on, it was only the same bloody bus driver who'd took me there in the first place. He must have thought I was a right bloody weirdo, with my bag full of CDs, running back up to the bus stop.
The bus reaches Stockton High Street, but I know this will take me to the bus station.. Everyone except me gets off. The driver asks me where I'm going. In a questionable tone, I say Middlesbrough Bus Station. He then takes the bus out of service, and takes me there directly, as if I had a 46-seat limousine to myself for the next 20 minutes. A quick walk around Middlesbrough later, in the search of an LED light bulb, and I headed home, into the sunset….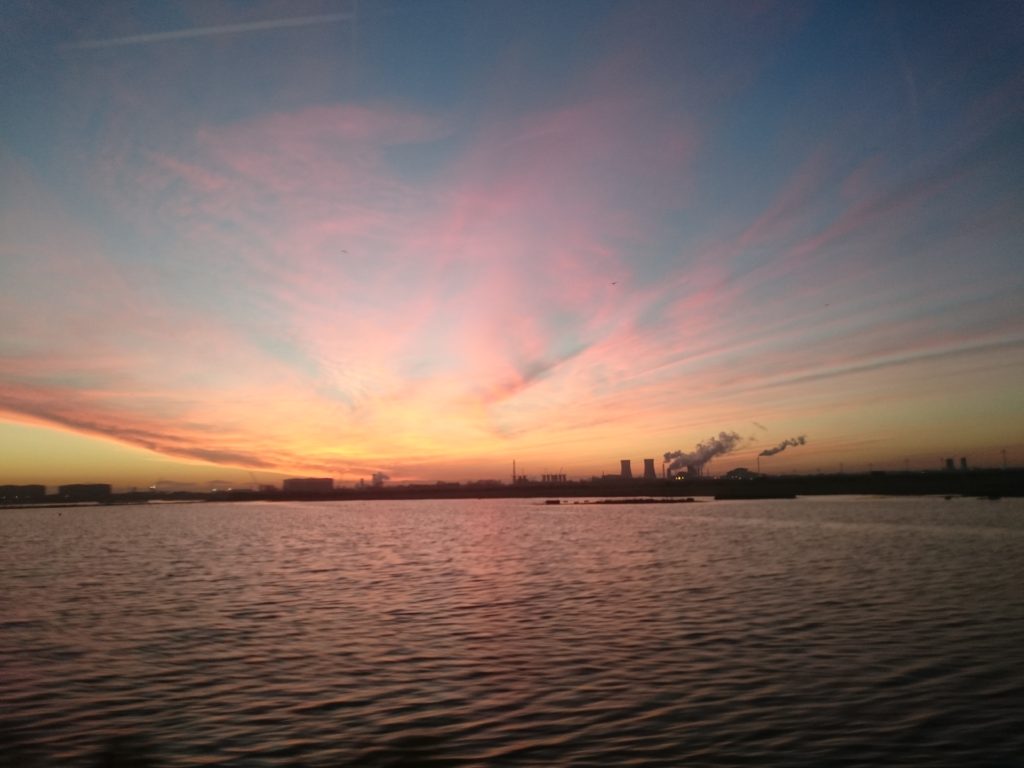 Of course, if this was the highlight of the two weeks, that'd have been pretty dismal, but this was the easiest to blog about. After all….