… And what have you done, I hear you ask, for yet another recycled introduction to the Christmas blog post. It's the first time I've done one of these in a couple of years. Well, a proper one anyway, mainly because for the last couple of years, I've been busy on Xmas eve. This year, however, I've gone and caught myself a rotter of a cold, so I'm just sat at home, feeling sorry for myself. And if you'd like to leave a sympathy comment in the boxes below, well, that's be just lovely.
So, as usual, I've felt as festive as a turkey about this time of year. I've been to absolutely no parties this year, and I've only been out a couple of times, and neither of those times were particularly festive. Not a beard bauble in sight, and only a hint of a Xmas jumper.
First, let me clear up something I started off in the last post, but because I rambled too long about getting lost in Stockton, I sort-of forgot about it.
"Another year older, and no longer in debt"
You ssee, since January last year, I've owed a lad called Chris a tenner. Not the Chris who has been mentioned many times on this blog, but a Chris I used to work with. Back in (I think) January, we'd went for a "works" night out. I no longer work for the company in question, but I still thankfully get invited to their nights out in the town. Unfortunately, on this incredibly cold January night, I'd made one massive error of judgement, and forgot to go to a cashpoint. This was shit news. It meant I had a six-mile walk home, at mignight, with snow on the ground. Bugger. Thankfully, he was at hand to line my pockets weith the Queens' face, and this small gesture was not forgotten.
11 months passed, and I didn't see Chris again, until 9th December, when I was able to pay the tenner back, and I could, once again, hold my head up high as a well upstanding citizen.
Right, anyway, enough of that. Back to the topic.
2016 has taken another figure of my Xmas childhood, as I learned a few minutes ago that Rick Parfitt, out of Status Quo, has died, which is a shame. Status quo always reminds me of Xmas, because I got a tape of theirs when I was about 9. You could say this would have been the beginning of my proper music collection, as for that year, I got my first dual tape deck. And I loved it so. I even remember taking that tape deck on holiday with me to Sandy Bay.
Here's the Discogs entry for the album, for those playing along with at home.
So, tomorrow is the big day. For the first time, I'll be somewhere else, and not sat around my computer, but I can guarantee, somewhere between then and now, I'll be squeezing a couple of games of Rocket League in…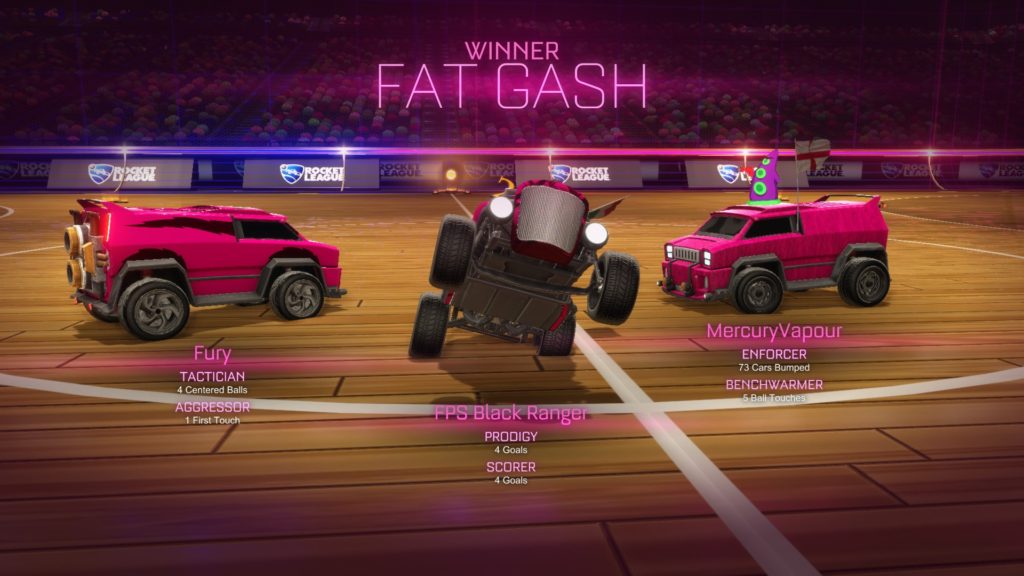 I might even squeeze in a review of the year before we kick 2016 into the rubbish bin where it belongs.