It's that time of year, now that spr…. hang on, haven't I said that before?
But yes, it IS springtime, and it IS the Aintree festival. The time of year where I take a week off work, and the only time of the year where I line the bookmaker's pockets.
I've just realised that I've put a tenner in my bookies' account, instead of the minimum deposit (a fiver), so I have a little more cash in there than what I was expecting. Now, I could put it all on the big race tomorrow, but where would the fun be in that?
Let's put a £1 bet on the five live races on Channel 4 today. But, I officially know nothing about racing. There have been times where I've won sweepstakes, but that's luck of the draw.
How else would I pick the horses? Randomly? No, I have a system.
Long-time troll, Chad, used to live on our street, until almost two decades ago when he moved to Japan to take up teaching, drinking foreign beer, eating tomatoes, and presumably a secret career in professional karaoke. For some reason, his old telephone number is embedded in my brain, despite the fact I don't think I ever rang him. After all, he was only five doors away.
So, I thought I'd use this otherwise-wasted 6 "bytes" of information in my brain, and put a bet on with the first five numbers (they're only televising 5 of the seven races) of his telephone number. After all of the shite he's given me over the years, it's about time he gave something back. Therefore, todays betting slip looks like this…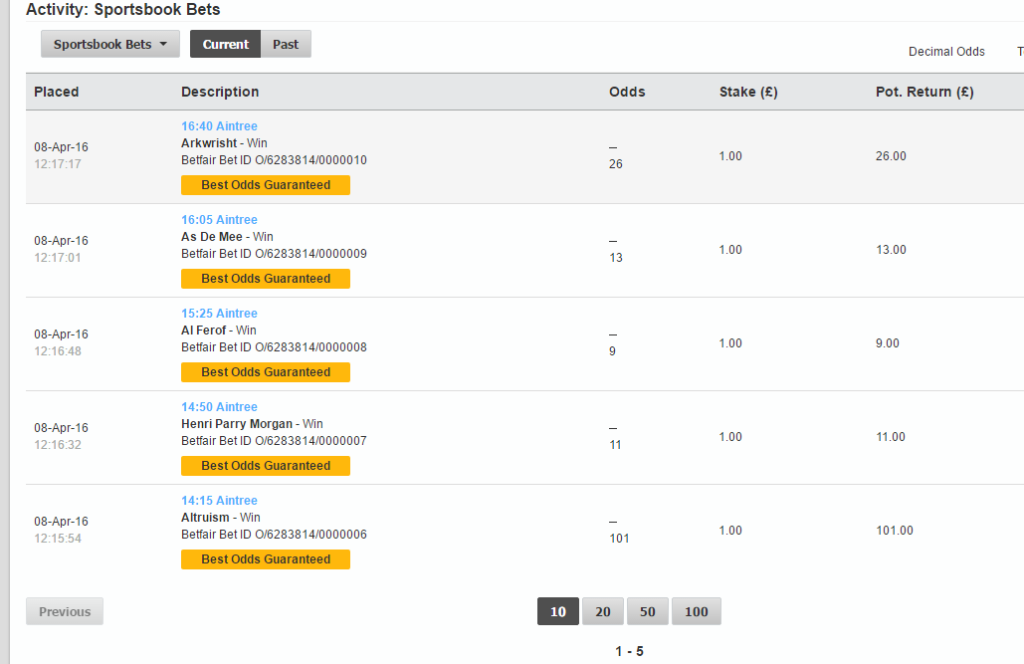 Well, I'd have only spent that fiver on crap records and beer anyway.
UPDATE: Well, the Topham Chase is next, which is the one over the big fences. So far, I've had a faller and 2 2nd places. It's not looking good.