Ah yes. Spring is in the air. You can tell that because the weather forecast has just put out a weather warning for bloody snow. Well, not snow with blood in, because that would be awful, but you know what I mean. March is always an interesting time of year, because it's the time where I say I'm going to start doing something producting, but then stay inside every single nmight and laugh inanely, as it appears that Euro Truck Simulator has given me a huge dildo to deliver.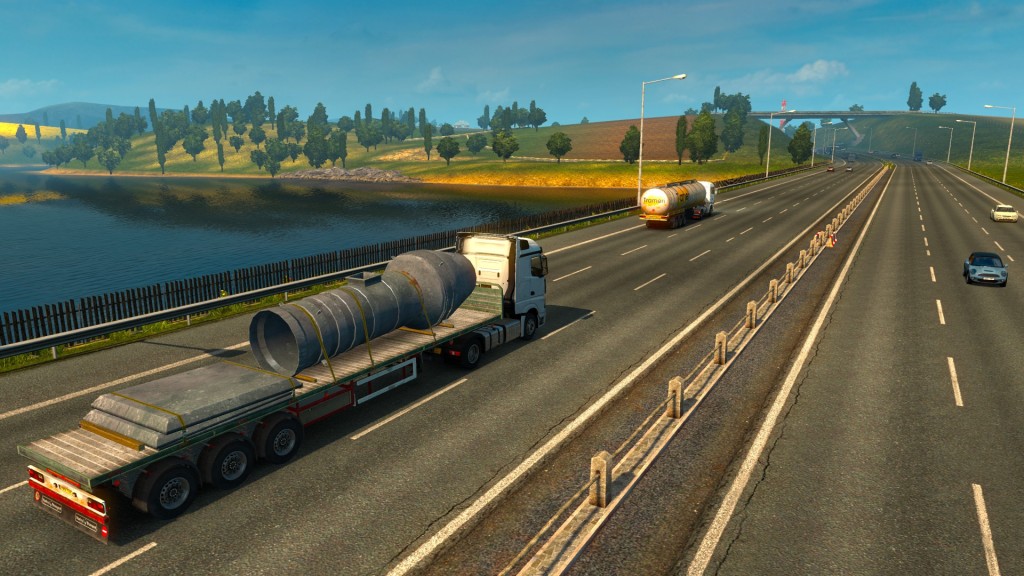 Hur hur hur.
Yeah, so. Been quiet again around these pparts. I've yet to test out my mobile blogging device. If you missed the two test posts I made, then oh, boy, you missed a treat!
What I've mostly been doing is behind the scenes stuff. I'm in the process of uploading all of the old photos from flickr onto here. I was half-way through writing a long, drawn-out process about why they were hosted on flickr in the first place, but not even I want to read that bollocks. Let's just say WordPress is much better than it used to be.
I have an interesting few days up ahead.