This was probably one of my favourite days. It was the day that we started using the Metro, and it was also the day that we returned to the Pompidou centre..
Once again, the day started the same way… Breakfast (maybe), shoppy, and then make our way to the destination of our choosing. However, this time we weren't going to be surrounded by the calmness of a smooth river tour up the Seine. Ohhhh, no. This time, we were to use… THE METRO!
Before we entered the station, I got some money out, and took the following photo…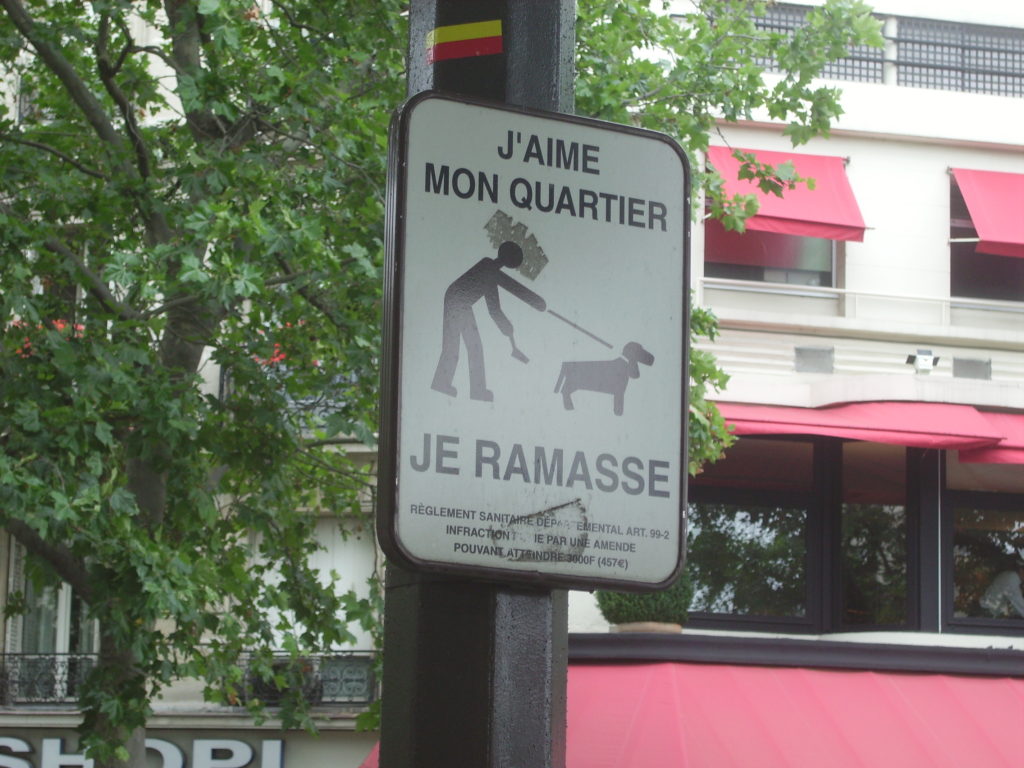 You know, I think "Ramasse" might have a different meaning over there…
The nearest metro station to our hotel of choosing was Ecole Militaire, which is literally just over the road from the hotel. It also translates into "Military School", in case anyone is wondering…
So, after Jonathan negotiated the tube map and found out our destination, we had to actually get into the platform. C+J both had a ticket which they'd bought on Tuesday, which was supposed to be for all week. I had, cleverly, thrown mine out. D'oh.
this meant that I had to attend to the ticket machines, which use a complicated and fiddly "roller" system. You roll a roller to move up and down and choose your option via a faded green button. Seems easy enough. And it was! Before I knew it, I was €1.60 lighter, and in possession of a tiny little ticket with a magnetic strip on the back. Hurrah!
I inserted it in the machine. Within seconds, it came whizzing out of the other side, and a little green light pleaded for me to enter through the gate. Awesome! I'd cracked it! The gate closed behind me, and C+J attempted to insert their tickets… "Whoosh, BEEEEEEEP, red-light". Oh, *my*. So, there I was, one side of the barriers, while C+J were the other. Frustratingly, I couldn't even tell them what I'd put in the machine to get my ticket, mainly because I wasn't able to remember without seeing the machine, and there was the big fence in the way. Bugger.
C+J contacted the woman behind the desk, and purchased a ticket each. Theirs were €8. something… wait, there was something up here, what's the difference between theirs and mine? Why was mine roughly €6 cheaper?
Turns out, they'd bought a day ticket, whereas I'd bought a single journey ticket. Seems a bit of a waste, unless you're going to make more than three journeys.
Oh, something I must mention about the metro is that it's pretty much an open sewer. I don't think there was one concourse or stairwell that didn't smell of piss. Of course, this isn't a problem with just Paris, in fact every underground train network I've ever been on smells of piss.
We arrive from out of the fluorescently lit rat tunnels at our destination, or at least close to it. Chris's pigeon-like instincts picked up the scent of the Pompidou centre, and we walked in the exact direction, and within minutes we were outside its wacky 70s exo-skeleton design again.
Now surrounded by all of the classic architecture that surrounds the centre of Paris, this building is a nice little breather…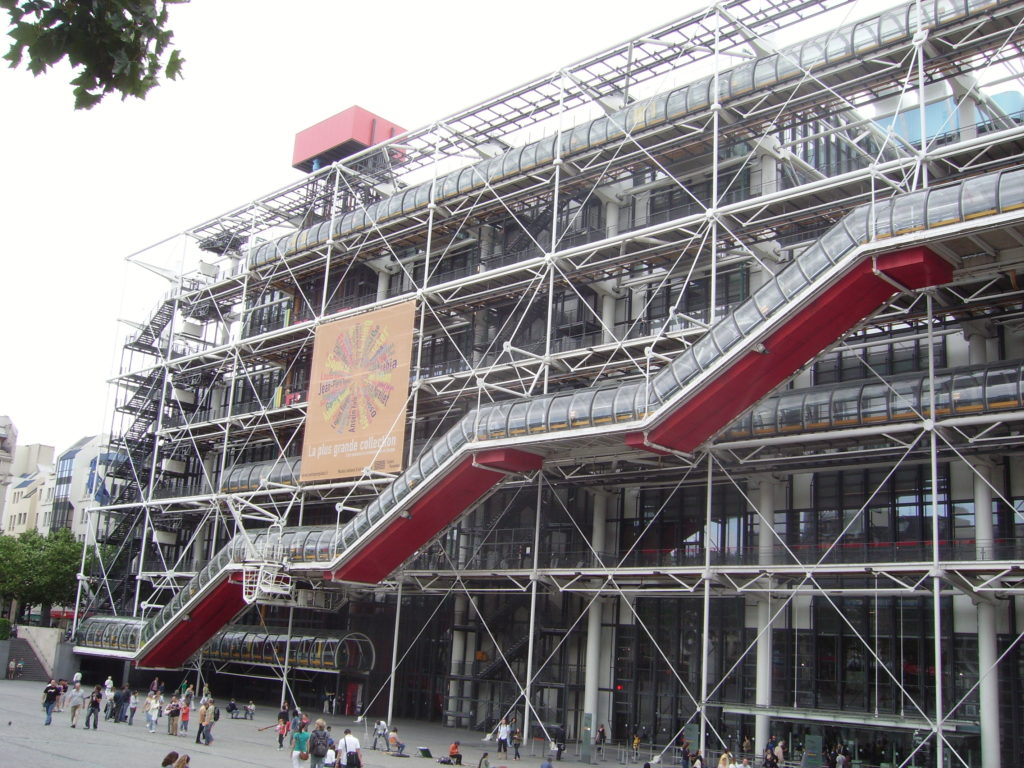 It was at this time I spied a record store. Right on the corner of the place. Now one of the reasons I was there was to pick up a song. You may remember I did this last year, with one of the reasons I went to Berlin being that I wanted to purchase a song called "Manner" by Herbert Groenemeyer.
This time, it was a song called "Marchand De Ballons" by a guy called Gilbert Becaud. I have this on record, and to be perfectly honest, I absolutely hate it. Yet, I can't stop playing it. I own it on a very scratchy EP dating back to the 1950s, so I thought it would be nice to update my version to one released on CD. After a short flick through the CDs, there it is! I'd found it!
The Cd contained 24 songs by Monsieur Becaud, track 20 being the afore mentioned song. And it was only €5. Cor! How could I resist? Well, clearly, I didn't.
I went in and handed over my monopoly money, and within seconds, I was in possession of it. Hurrah. Just for the record, and because I like posting photos, here's a photo of the shop I bought the CD from…
So, after C+J demolished a "Jambon Et Fromage" toastie-type thing, we went in, but not before I almost got caught out by the street traders, who seemed desperate to draw a characature of me. I bypassed their very kind offer to do it for free, and caught up with C+J who had polished off their toasties by this point.
We stopped outside at this point for a few minutes while we had a bottle of water each. I was happy at this, as it made my bag that little tiny bit lighter.
We entered at this point, and the first thing on display is this…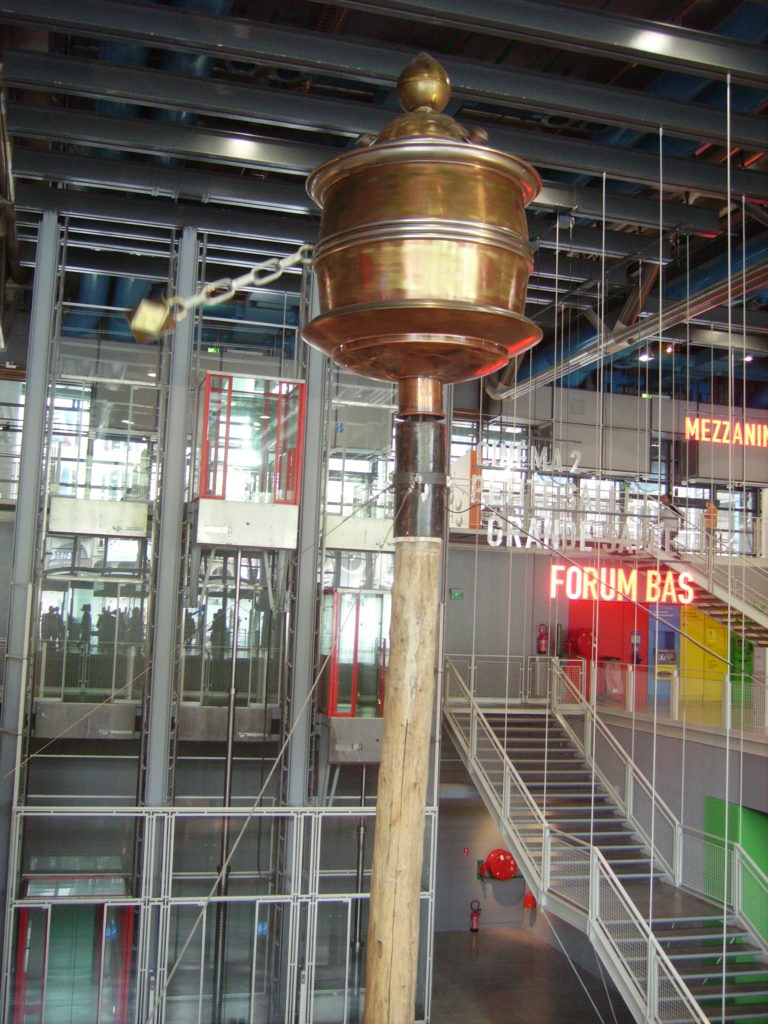 Don't ask me what it is, for I do not know, but the whole thing spins round at a cracking pace. We couldn't work out if the chain was welded in that position or whether it was in that position thanks to the centrifugal force… I've probably spelled that wrong.
The entry fee wasn't cheap here either. It was €12. Eeek. Still, the size of the place means that you could probably make a whole day of it. Unfortunately, cameras weren't allowed in most of the exhibitions, so you'll just have to imagine "modern art".
There were a few stand-out bits for me. The first was this room showing a video. The video was of a camera, driving around somewhere like India (the exact location escapes me) with people in view of the camera, holding up pieces of cardboard, with the names of western "celebrities", painted on them, but written in arabic. The room itself, instead of being laid out in a sterile form, had about 100 random small chairs, all different, scattered about the place, which you could sit on and watch the video. Once you had finished watching, you leave the room, and there are all of the cardboard signs stuck to the wall. I *liked* that one.
There was also one, which was simply an old black and white TV camera, pointing at a Buddha's head, held up in the ground by soil, and you could view it on the monitor below the camera. It was sort-of interactive, as your feet were also in shot at this point. Oh, and the camera was knackered too, though I suspect that's one of the "points".
A small distance away was another odd video, of a naked woman whipping the hell out of herself. It was either one of two things… a radical statement against feminism and the futility of human existence, or a chance for me to watch titties bouncing up and down and a little bit of S+M in a public place without feeling like a perv… I think it becomes clear that I just didn't "get" that particular exhibition.
It was worth the €12 alone, however.
We moved onto the next exhibition which was more of the modern art paintings and… stuff. Now, how can this stuff be art? Painting a canvas completely black? Splattering blue paint all over the place, then leaving it to run down the wall? My "favourite" was one that resembled my favourite white shirt after I'd placed it in a full wash cycle with a blue pen in the top pocket.
I'm sure they all have deep meaning, but after watching Whipsy McWhipson for 7 minutes, I found it hard to concetrate on much else.
My favourite part, however, was from an exhibition by Czech artist Miroslav Tichý. It wasn't so much art, but photography using home-made cameras. I found it, and the man himself, really fascinating.
On the ground floor, there was an exhibition featuring architectural designs. This was also interesting, if a little small. Some of the detail going into those things was immense, though I suppose they'd have to be, considering they were architectural models.
After we'd seen pretty much everything worth seeing (and not, in the case of the modern art paintings!) we headed off back to the hotel, just in time for me to get collared by the face painters again. This time, I just totally blanked them without even a slightest glance. They didn't seem happy at my total ignorance. Awwww.
By this time, despite it being cloudy earlier on, the sun was blazing in the sky…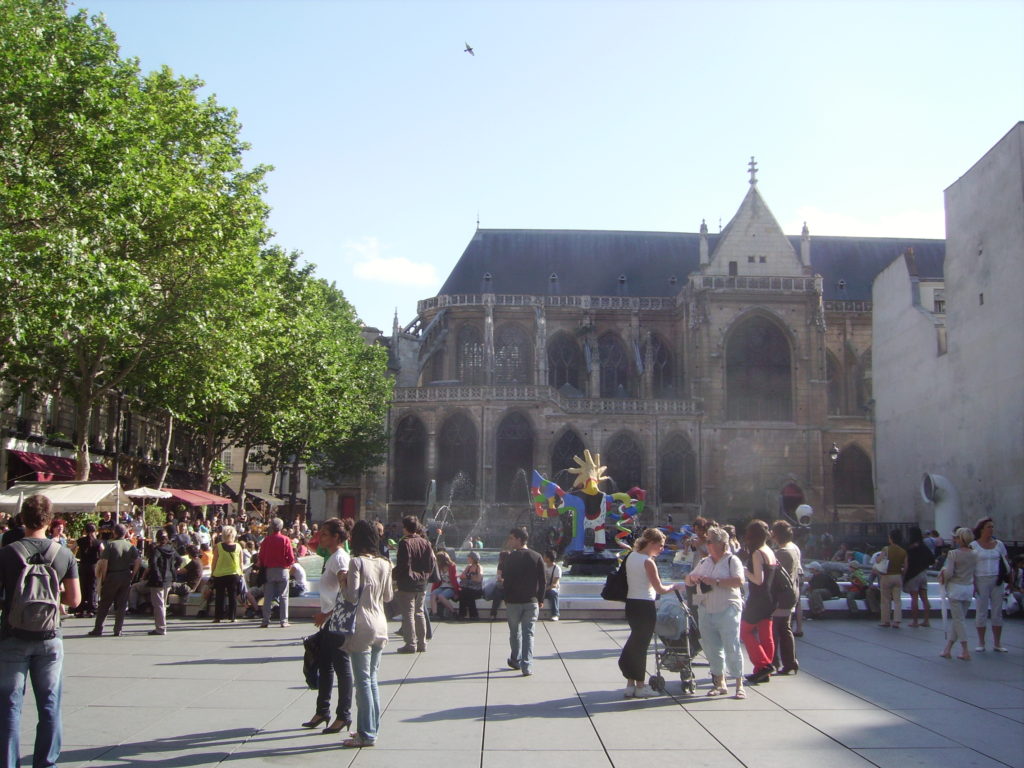 We headed back to the metro station, in completely the wrong direction, so we took the route back, and this time looked for the CD shop I'd visited earlier in the day. At least that way, we knew we were on the right track.
We arrived, and seeing as my original journey was only one way, I had to buy another ticket. If you ever use the metro, it doesn't appear you can buy return tickets. Instead you just have to buy two tickets for your journey, one there and one back. I'm not sure if that's common with metro systems all over the world, but it seemed to be here. The only downside of this is that you end up with tiny little tickets filling your pockets if you forget to throw them away.
We went for a very quick stop at the hotel, as we had one other place to visit this evening… Le Grande Arche. It is a structure that can be seen from all over the place, and we'd seen it earlier on in the week from the top of the Arc De Triomphe.
I bought two Metro tickets, while C+J kept hold of their day passes. Now, as this was going to be the last metro journey of the day, it means that my way of buying single tickets (4×1.60 = €6.40) actually worked out cheaper than buying a day pass. Awesome.
Anyway, we boarded the metro, and once again travelled between stations until we reached the destination of choice, We left the train and were unimpressed by the state of the station. Cracked tiles everywhere. It seems like every flat, non moving surface had been tagged. This left us expecting very little when we emerged from the station. However, our worries were totally unjustified. This thing was absolutely huge.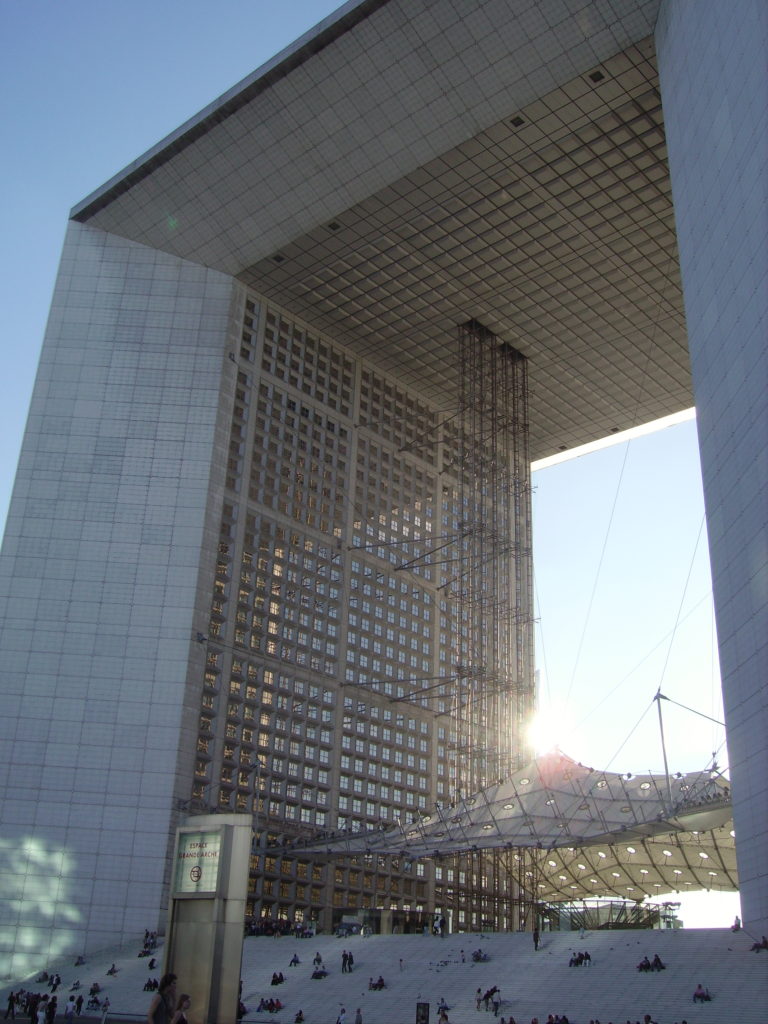 Just like everything else, you could get to the top of it, via the lifts, but you had to pay for the privelege. I think we'd paid enough to get up high, so we gave that a miss, instead we just stayed around the base of it, taking yet more photos.
You may notice that this year, I've made a bit more of an effort to get into the photos. Sometimes I just really shouldn't have bothered.
As you can see, my sunburn wasn't getting any better! Ah well!
It was, once again, getting late by this point, so we made our way back. Of course, we were gouing to have to eat, so the decision was to go back to the Chinese which we had such a good meal at a few nights ago.
Me and Chris settled for the chicken curry again (oh, how predictable) and Jonathan went for lemon chicken. Now, I believe this was one of the best chicken curries I've ever had in my life (with the exception of the beyond-sublime Blossom Garden chicken curry), yet unfortunately, Jonathan was less than pleased with the meal he was served. Such a shame.
I think we went for another desperately expensive drink after this. Or we may have just went back to the hotel. I can't remember, and I don't have any photographic documentation to say otherwise. I do, however, know that at 1:30AM that morning, I was sticking the camera out of the window to take some fantastic night shots…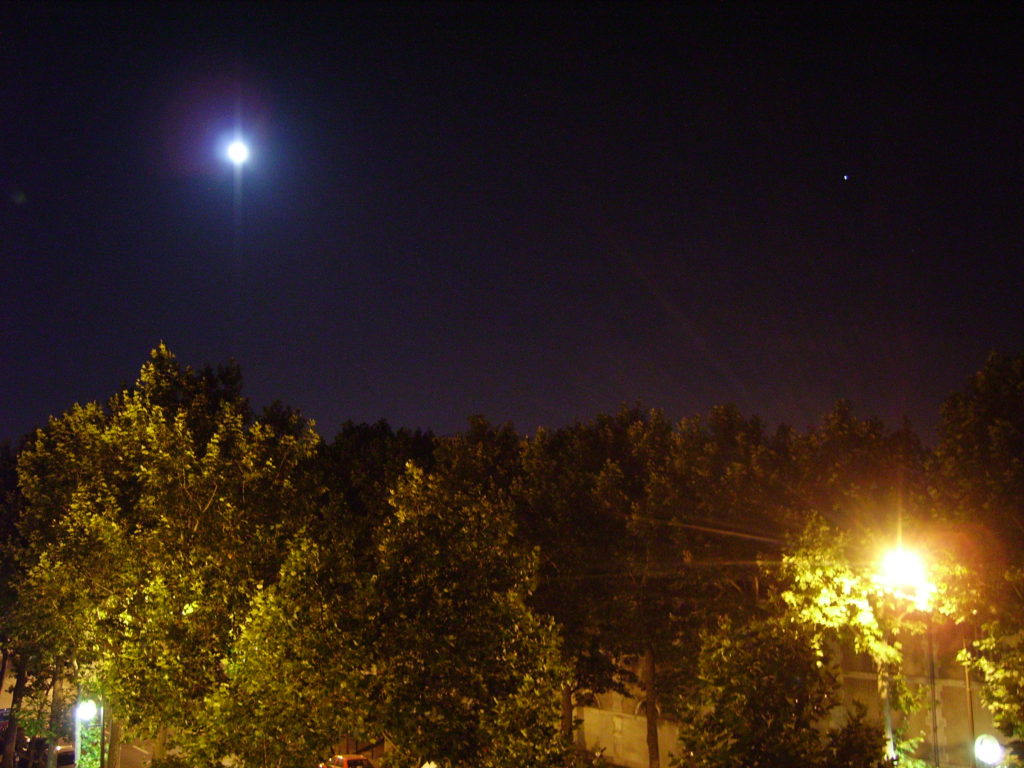 We planned for Day 6 to be spent walking around a graveyard…