`As you know, I am a purveyor of some of the best and the worst of music. Sometimes I've found some albums which have clearly been bootlegged. As in, not genuine. Someone with access to a pressing plant thinks they can make a quick quid by doing what is, usually, quite a good job of knocking out a CD or two. Usually they make a decent job of it, and sometimes
Today, while on my almost-daily peruse of the local charity shops, I came across this. Because this is quite clearly a bootleg CD, and the guys over in Asia-land just really aren't trying. I bring you… THIS Madonna "Greatest Hits" album…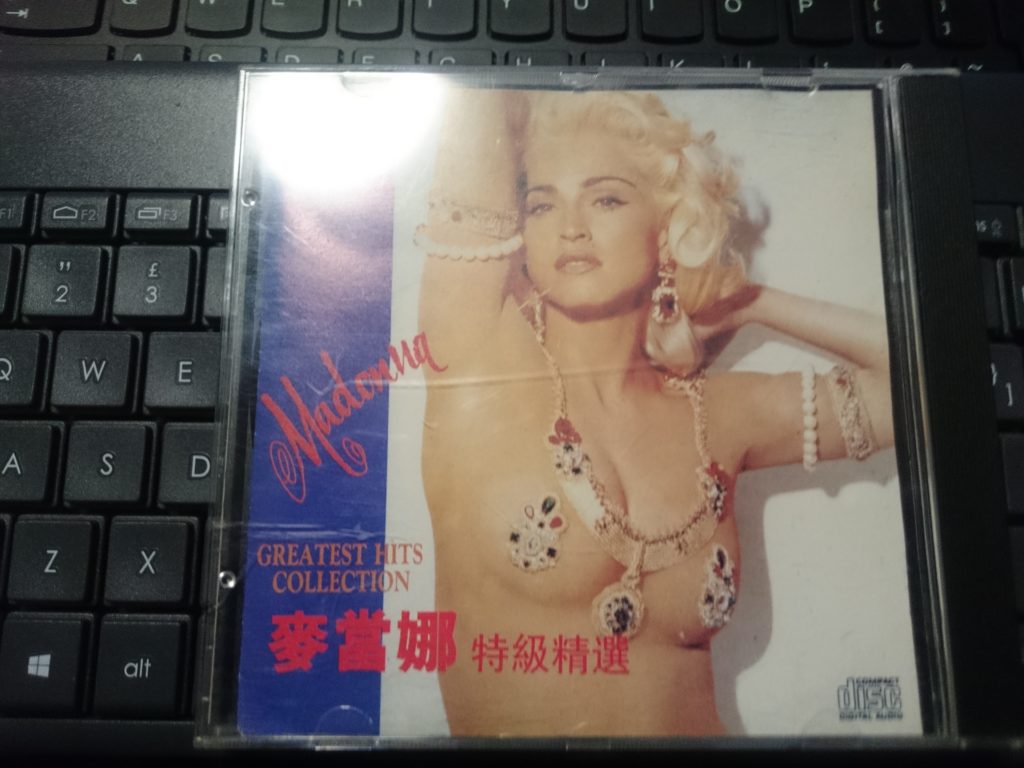 The first thing you'll notice is that the sleeve is in the case upside-down. Yeah, that was me. I took it out, and couldn't get back in the normal way. Even the case isn't very good. Firstly, look at that choice of picture. I sincerely doubt ol' Madge would be happy to have that image on the front of an album. I know she's a show off and all that, but it doesn't exactly leave much to the imagination.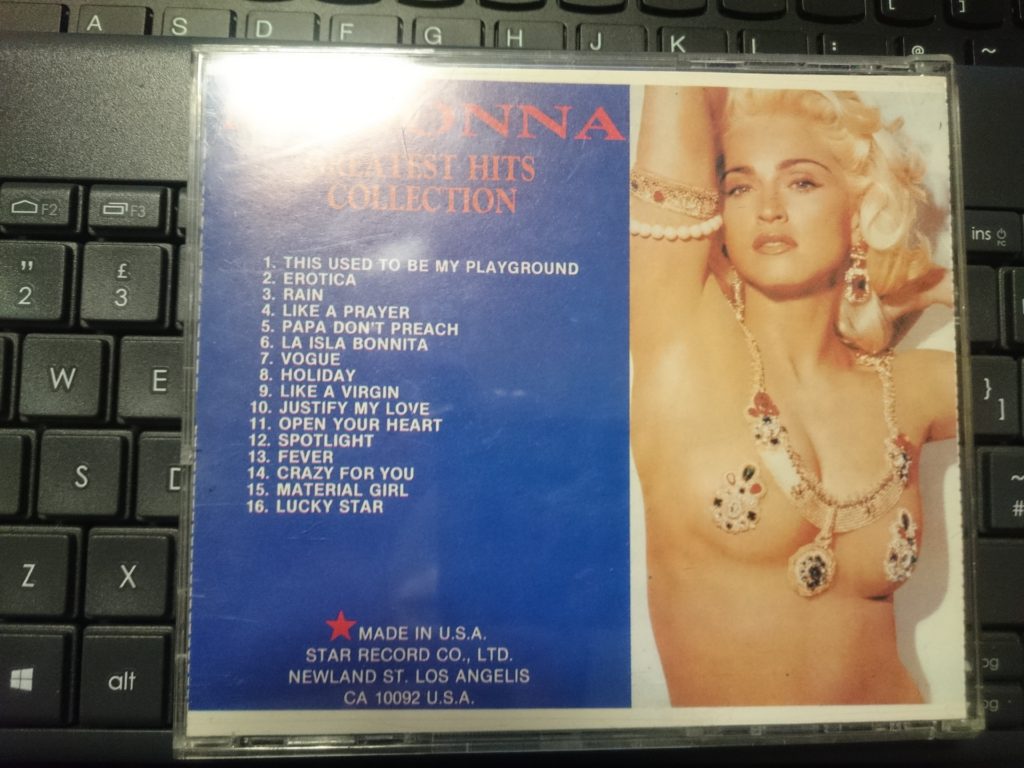 So, onto the back of the case. Same photo on the back, but the errors start to become clear. "La Isla Bonnita", for instance, and where on earth is "Los Angelis"?. And from what I can see, there was never a Star Records there.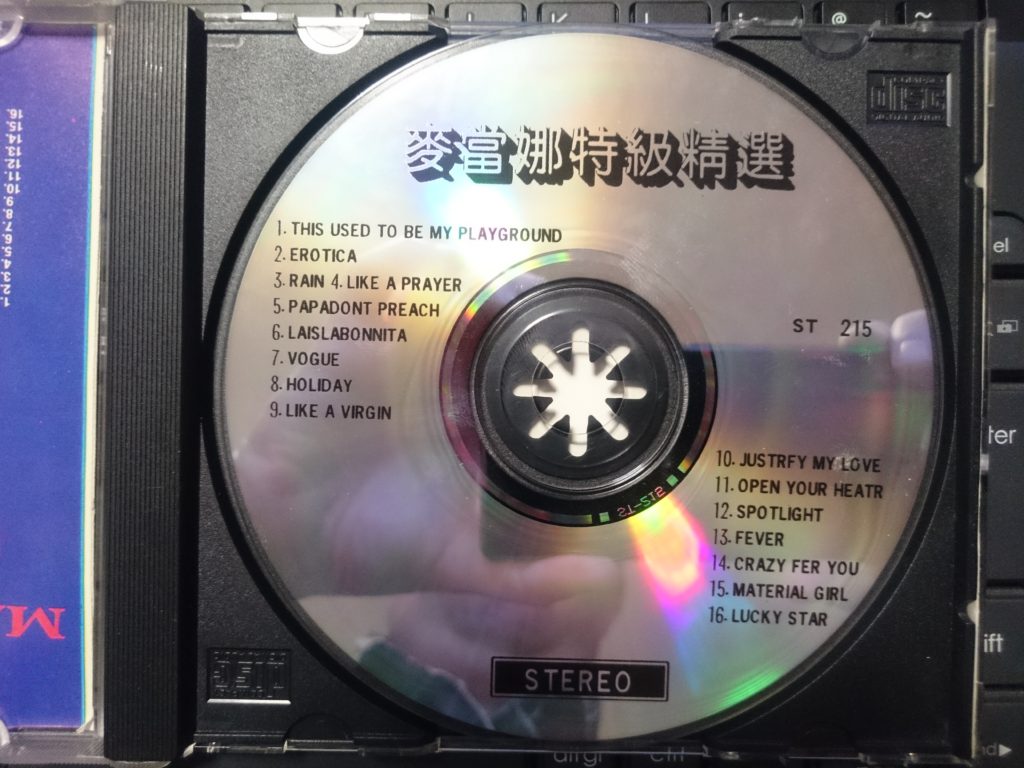 And finally, the CD. I've saved the best until last. Just look at it. Take it in. Look at the track names.
PAPADONT PREACH
LAISLABONNITA (again)
JUSTRFY MY LOVE
OPEN YOUR HEATR
CRAZY FER YOU
No, I haven't listened to it. And to be honest, I don't think I ever will. I have a sneaking suspicion this didn't originate from 24-bit digital masters…